Neda Bohlooli
Neda has completed her Bachelor and Master degree of Physiotherapy in 2012.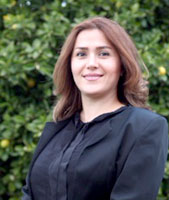 Since graduation, she has gained a variety of experiences in different fields including private practice, inpatient and outpatient Rehabilitation and Community health centres with a special interest in musculoskeletal conditions. Her love of musculoskeletal and sports injuries have made her pursue further studies developing her skills and training in various areas including different manual techniques and Clinical Pilates.
While Neda believes 'hands on' treatment is a great starting point, she also believes active rehabilitation achieves the greatest long-term outcomes. So exercise-based approach to rehabilitation, focussing on postural awareness and strengthening is the best way to ease aches and pains and return to what you love doing.
In her personal life, Neda is a wife and a mum who enjoys spending time with her family. She is passionate about swimming and playing volleyball.