Mr Hui Lau
Neuroaxis is represented in the eastern suburbs by Mr Hui Lau, an experienced and skilled neurosurgeon.
Mr Lau grew up in Malaysia before migrating to New Zealand. He obtained his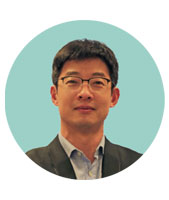 medical degree from the University of Otago in 1996. After which, he worked as a junior doctor and surgical trainee at hospitals in Dunedin and Wellington.
In 2009, he completed his Neurosurgery Fellowship with the Royal Australasian College of Surgeons. As part of his training, he worked in Auckland Starship Children's Hospital, Royal Hobart Hospital, Royal Children's Hospital and Royal Melbourne Hospital.
Since obtaining his specialist qualification, he works as a full-time consultant at the Royal Melbourne Hospital and Footscray Hospital.
Working at one of the busiest neurosurgery units in Australia, he has gained experience in treating all conditions affecting the brain, spine and peripheral nerves. He is particularly proficient in the treatment of painful spinal conditions. This includes sciatica and low back pain resulting from spinal degenerative diseases such as disc herniation, spinal canal stenosis and spondylolithesis. He also treats pain secondary to trauma, spinal metastasis and infection.
Mr Lau is well versed in all surgical techniques to treat neck and back pain. This includes discectomy, laminectomy, spinal fusion, minimally invasive surgery, keyhole surgery and disc replacement surgery. He prides himself in providing patients with detailed explanations of their condition and all available treatment options to achieve the best outcome together.
Mr Lau maintains his knowledge by learning about the latest techniques in the field of neurosurgery. He does this by regularly attending international conferences and skill workshops. He is interested in research to increase his knowledge on the conditions that he treats. He is also involved in teaching of junior medical doctors including neurosurgery trainees. Outside of work, Mr Lau is an avid badminton player. He also enjoys travelling and visiting new places. Besides English, Mr Lau speaks Foochow (his native Chinese dialect) and understands Mandarin and Malay.
For booking please visit https://neuroaxis.com.au/appointment-request-form/